ARIADNA CI-DE, de-energized cable identifier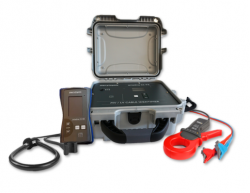 The cable identifier Ariadna CI-DE device allows to identify any type of de-energised cable, in a RELIABLE, SIMPLE and SAFE way.
Specially designed for maintenance tasks involving the handling of electrical cables, it is an effective tool that allows operators to easily and without error identify de-energised cables from other conductors in trenches, manholes, panels…
In this article we highlight the main strengths of the Ariadna CI-DE that make it a market leader:
1/ Reliability in the de-energized cable identification
The most important feature of this cable identifier and the reason why it has been approved by many electrical companies in the world, is the reliability of the identification due to the method used by the Ariadna CI-DE and the current circuit, ensuring that there will never be a mistaken identification.
2/ Interpretation of the results in the de-energized cable identification
The interpretation of the results with the receiver is easy and intuitive thanks to its color screen distinguishing the polarity of the signals (red and blue). But in addition, at the request by others users, an acoustic signal has been implemented warning of the identification in a sonorous way.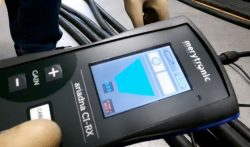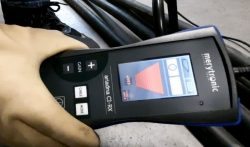 3/ Inject signal by induction clamp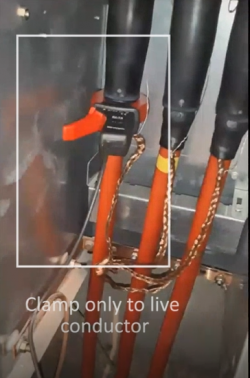 Another key factor is the device can inject the signal in direct connection and with the induction clamp, which is faster.
4/ Identification of any type of cable
This device allows to identify any type of cable: Unipolar cables (loop sensor) three-polar cables ("U" type sensor), dry cables, cables in oil, faulty cables (up to 2kohm), etc.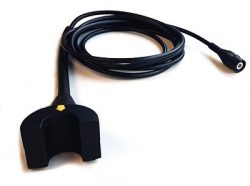 5/ Effective over long distances
Another strong point is the distance between CI-DE TRx and CI-DE Rx reaching distances of up to 50km.

To learn more about the Ariadna CI-DE and other solutions that we offer for electrical safety, click on the banner.

See other news