MRT-700 CI
Description
Underground cable locator as a cable identifier
The technology used for current injection in underground cable locators must be different from that of cable identifiers for electrical safety. In both cases the injected signal and the electrical circuit are different.
The conventional locators can be fitted with a sensor for pre-identification of the cable using the same injected signal as in the tracer, with a good hit rate in some cases.
MERYTRONIC's underground cable and pipe locator, MRT-700, can be ordered with a cable identifier for de-energised cables, providing 100% reliable identification. In this case we are talking about two devices in one.
This combined solution is very useful for companies working with underground cables. It is very common to find many cables in the same trench when tracing a line. Which one is the correct? That's where the MRT-700-CI plays a key role – in addition to tracing the cable, you can identify the line unambiguously, saving a lot of time and avoiding accidents.
MAIN FEATURES
To identify de-energised cables.

Single-phase and three-phase cable

Detection of the Amplitude and Polarity of the induced signal.
OTHER FUNCTIONALITIES
The MRT-700, with Cable Identifier functionality, can be ordered with the following extras:
VIDEO
MRT-700 as Cable Identifier
DOWNLOADS
Find more information about this and other solutions in our download area.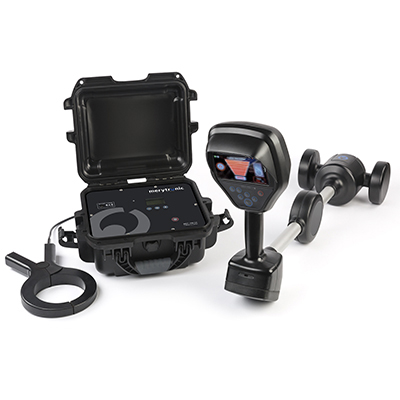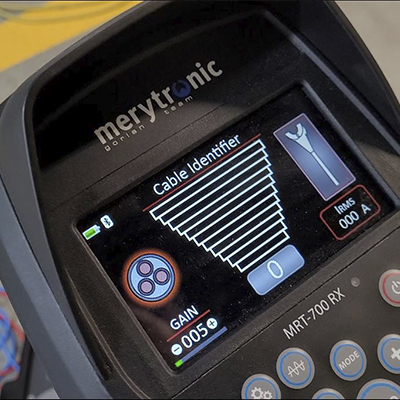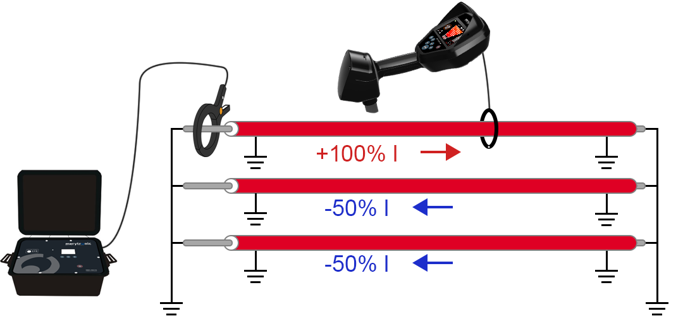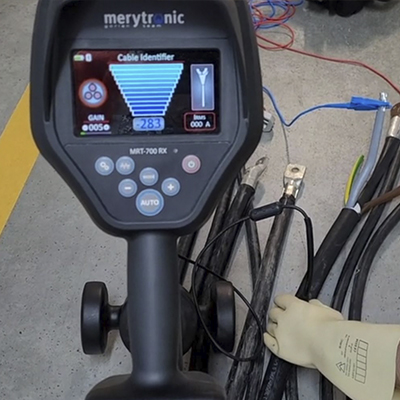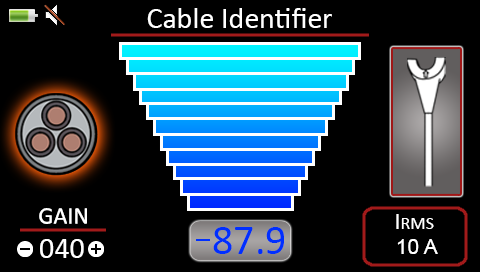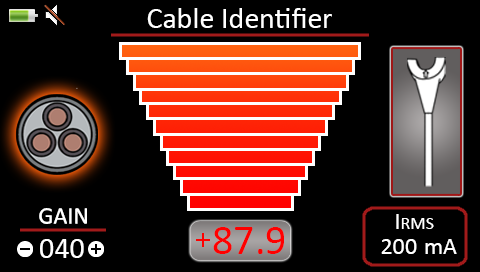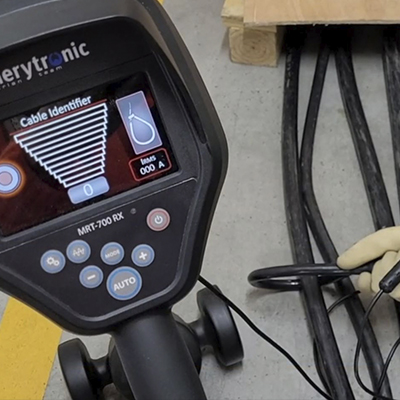 Contact us
If you need more information about any of our products, please fill out this contact form: